Uncontested vs. Contested Divorce in Pennsylvania and New Jersey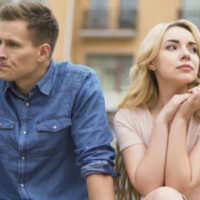 Pennsylvania and New Jersey allow for both fault and no-fault divorces. This means that when one spouse wants to file for divorce, they can do so by citing irreconcilable differences which would mean either consenting to the divorce or being separated for the requisite period of time and seek a no-fault divorce, or they can accuse their spouse of wrongdoing and file a fault divorce. Many people confuse these types of divorces with the terms contested and uncontested divorces, but all of these terms mean something very different. While fault-based divorces are typically contested, it is possible for a no-fault divorce to also be contested. Below are the differences between contested and uncontested divorces, and the advantages to each of them.
Uncontested Divorces
In an uncontested divorce, both spouses agree to all terms of the divorce, such as property division, child custody, child support, spousal support and perhaps even alimony. In an uncontested divorce, a couple must meet the requirements for divorce in the state. Once they have met those requirements, they simply have to draft an agreement on the terms of divorce and submit it to a judge for approval. The court may require the parties to appear in order to insure that there was no coercion or undue influence. After the judge deems the agreement as fair and approves it, the divorce is final and the agreement is legally binding.
Uncontested divorces typically proceed much quicker than uncontested divorces, and they are also usually less expensive. Still, it is crucial for the couple going through the divorce to seek the advice of a Philadelphia or New Jersey divorce lawyer to ensure their rights are protected.
Contested Divorces
When the spouses going through a divorce disagree on even one term of the divorce, it then becomes a contested divorce. This does not necessarily mean that the divorce has to go through litigation. Alternative dispute resolution methods, such as mediation, can still allow the couple to finalize their divorce faster and more affordably than going to trial. Mediation is used to resolve disputes.
Although an uncontested divorce seems like an ideal situation for couples, there are times when a contested divorce is necessary. Sometimes, it is the only way to uphold a spouse's rights, such as when the other partner refuses to act in a fair or honest manner including hiding assets. When a divorce also involves other complicated issues, such as domestic violence, a contested divorce is necessary and in these instances, mediation is likely not a viable option, either. Working with an experienced divorce lawyer is crucial when going through a contested divorce because the divorce is going to be more contentious.
Our Pennsylvania and New Jersey Divorce Lawyer can Help With Your Case
No matter what type of divorce you are going through, it is never easy. At the Law Offices of Lauren H. Kane, our Philadelphia divorce lawyer can help. Attorney Kane understands the many issues associated with divorce and will work hard to secure the most favorable settlement or judgment for you. If you are going through divorce, call us today at (215) 918-9453 or contact us online to schedule a free consultation.
https://www.phillyfamilylawyer.com/how-to-talk-to-your-kids-about-divorce/