Can You Date During Your Divorce?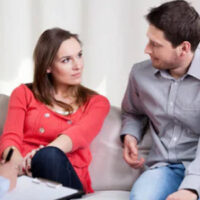 The question of dating while getting a divorce is one that comes up more often than many people think. It is not uncommon for people to find someone they want to start a romantic relationship with soon after they realize their marriage is over. Whether or not you should date while getting a divorce is a complicated issue. Although you certainly deserve to be happy, dating before your divorce is finalized can quickly become quite complicated. If you are considering dating while you are separated or getting a divorce, there are some issues you should make yourself aware of so you do not hurt your case before it has even really started.
Wait Until You Separate
Prior to your separation, you are still considered married and so, you should hold off on dating at least for the time-being. If you do not, the Pennsylvania courts will consider it adultery, and this can hurt your divorce case. Pennsylvania law also requires that you separate for at least one year before you file for divorce and so, you should wait until your separation is official before you date anyone else. Dating while you are separated is not considered adultery by the courts.
Alimony Issues
Again, family law courts in the state take adultery very seriously and so, dating during divorce may affect decisions regarding alimony. This is particularly true if your spouse can prove that you spent marital funds on an affair. For example, a judge may award your spouse more alimony to make up for the money that was spent on the relationship during your marriage. Likewise, if you were the one that otherwise would have received alimony, a judge may determine that you do not need it because you may already have other financial support.
Child Custody Issues
Judges take many factors into consideration when awarding child custody but they will always act in the child's best interests. If a judge learns that your new partner has a criminal past or addiction issues, this could hurt your chances of being awarded child custody. A judge will consider that your children will likely spend a lot of time with the person you are now dating and so, they will want to ensure that your new partner is responsible and of good moral character before awarding you custody. In some cases, a judge could even order a background check on your partner.
Take it Offline
There is no law that states that you cannot post to social media about your new relationship, but it is best to keep the new relationship offline at least until your divorce is finalized. Regularly seeing pictures of you and your new partner may cause your spouse to feel resentful, which could drag out the divorce process. When this happens, your divorce will take much longer, and cost much more, before it is finalized.
Have More Questions? Our Pennsylvania and New Jersey Family Lawyers are Here to Help
Divorce is a very difficult time, but it can also be a very confusing one as you consider moving forward with your life. At the Law Offices of Lauren H. Kane, our Philadelphia family lawyer is here to help. We can answer all of your questions, advise on your case, and always ensure your best interests are protected. If you are considering divorce, or have already started the process, call us today at (215) 918-9453 to schedule a consultation and to receive the legal advice you need.
https://www.phillyfamilylawyer.com/does-pennsylvania-recognize-common-law-marriages/