Study Shows That Men Take Divorce Harder Than Women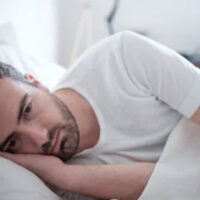 In our last post, we discussed how men are impacted by divorce and how it can cause health problems later in life. To review, depression related to the breakdown of key relationships was associated with higher rates of inflammation, which is associated with higher rates of heart disease, stroke, and cancer. The study showed that men are uniquely susceptible to these complications while women of the same age showed no signs of extra inflammation. How did that happen?
The study was conducted in Denmark using data from 4,835 participants over the course of 25 years. The study indicated that men suffer a host of post-divorce health complications related to isolation and depression. Meanwhile, women experienced no such symptoms. Lastly, the study showed that men who suffered more breakups experienced more inflammation.
Why? 
Scientists are careful to explain the 'why' and even when they do, it's only theory. The issue for men is that they tend to take divorce harder than women. This results in increased stress, whether it be from depression, anger, anxiety, or whatever else. The stress results in inflammation, cardiovascular issues, and more which results in substandard personal health habits, which trigger a vicious circle effect that greatly shortens men's lives. Older men who live alone tend to have an 82% higher risk of heart disease and we are beginning to become aware that inflammation related to stress is also a risk factor for cancer. According to one study, 66% of married men relied on their wives as their primary social support.
Surviving divorce 
Since men are particularly vulnerable to losing their marriage, men who plan for the future are more likely to lead more satisfying lives than men who drink while watching Netflix. However, that's not easy. It often takes a real commitment to fight against the urge to isolate and wallow. Nonetheless, planning for a future that you can look forward to is important, even if it doesn't involve your former spouse. Men should also make an effort to seek out counseling during this time. They should further make an effort to establish strong relationships with other men, have a social circle, and prepare themselves emotionally for a new relationship. Men who give up simply fade away.
Talk to a Philadelphia Divorce Attorney Today 
Need to file for divorce? Call a Philadelphia divorce lawyer at the Law Offices of Lauren H. Kane today at 215-918-9453 and we can discuss your next moves today.
Resource:
timesnownews.com/health/article/men-who-live-alone-or-go-through-divorce-likely-to-suffer-inflammatory-disease-danish-study/850738