Why You Should Never DIY Your Divorce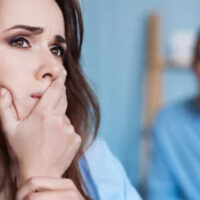 Going through a divorce or related issues like custody support and property division, is never easy. Along with the emotional turmoil that comes with any divorce, you may also be worried about the cost. After all, it is a well known fact that divorces are often costly. If you are thinking of ways to lower the cost of your divorce, you are not alone. You may also be considering eliminating some costs by not using a divorce lawyer and instead, filing for divorce and going through the process alone. Below are three reasons why doing so is a mistake.
Your Divorce Will Likely Take Longer
Many people going through divorce are unfamiliar with the local courts and their requirements. Even though the divorce laws are uniform throughout the state, each county in Pennsylvania and New Jersey has their own procedures you must follow. When you fail to do this simply because you are not familiar with the process, it can add several months to your divorce.
Documents that are not filed properly or that are inaccurate or incomplete can cause significant delays in the divorce process. The courts are notoriously backlogged with cases and they will not take the time to walk you through these documents and correct errors. You will simply have to start all over again and file a new document.
DIY Kits are Not Worth the Money
You may have already performed a quick Internet search and seen that there are many different DIY divorce kits available, but they come with a fee. Many people going through a divorce do not understand that these forms are generally free to the public, so purchasing them online is a waste of money. Additionally, they do not come with any guidance on how to properly fill them out and submit them. The very fact that all of these forms come with a disclaimer that you should always speak to a lawyer tells you that you probably should.
The Court Must Agree to the Couple's Terms
Even when a couple can come to an agreement on the terms of the divorce, if those terms do not comply with Pennsylvania or New Jersey law, the court will likely reject the agreement. Pennsylvania and New Jersey law outlines specific rules on how property is divided, and how child custody arrangements should be determined. If a court finds that the agreement does not comply with these rules, they will not approve it and the couple will have to start over again, adding to the cost of the divorce, as well as how long it will take.
Our Law Firm, with Offices in Pennsylvania and New Jersey, Can Help with Your Divorce
Although it may seem more affordable and more amicable to go through a divorce without the help of a divorce lawyer, it is not. At the Law Offices of Lauren H. Kane, our attorney can help you through the divorce process, ensure your rights are upheld, and inform you of any obligations you may have. If you are considering divorce, or you have already started the process, call us today at 215-238-9529 or contact us online to schedule a consultation.
https://www.phillyfamilylawyer.com/filing-for-divorce-know-the-grounds-in-philadelphia/