What You Should Know About Alimony in Pennsylvania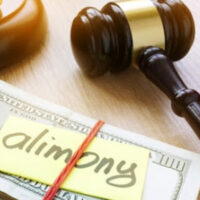 Of all the issues in a divorce, alimony is one of the most contentious. Many people understand that alimony refers to regular payments made by one spouse to the other after a divorce. Although this is true, there is much more to alimony. There are several different types of alimony in the Keystone State, and there are many factors a judge will take into consideration when awarding it to either party during divorce proceedings.
Types of Alimony in Pennsylvania
Alimony is intended to leave a spouse in the same financial position they were in prior to the divorce so that they do not suffer financial hardship as a result. Not all alimony in Pennsylvania is the same, however. The three types of alimony in the state include:
Spousal support: This is temporary financial support one spouse pays to another once the couple separates, but prior to filing for divorce.
Alimony pendente lite: This financial support is awarded when one spouse has filed for divorce but it is not yet finalized.
Alimony: This is financial support paid by one person to their former spouse once the divorce is finalized.
Although alimony laws in Pennsylvania do outline different types of financial support, they all have one thing in common. The courts will determine if a spouse requires financial support and it is not automatically awarded in every case.
Factors When Determining Alimony
A couple may come to a mutual agreement on their own about alimony, as with every other term in a divorce case. When the two cannot agree, a judge will determine if one spouse requires financial support. A judge will take the following factors into consideration when making their decision:
The income and earning capacity of both parties
The age of both parties
The physical, mental, and emotional conditions of each party
All sources of income for each party
The length of the marriage
Whether any party engaged in marital misconduct
Diminished earnings due to caring for minor children and contributing as a homemaker
The property, assets, and liabilities brought into the marriage by either person
The standard of living throughout the marriage
The relative needs of each person
After taking these factors into consideration, a judge will also determine the nature, amount, and length of time one spouse must pay alimony to the other. When stating his or  her decision, a judge must provide his or her reasons for awarding or denying alimony. If the two people have come to an agreement on their own about alimony, the court must approve it in order for it to be considered enforceable.
Need Help Securing the Settlement You Deserve? Call Our Pennsylvania Divorce Lawyer
Alimony is a sensitive topic in any divorce case. Some people ask for it when they do not really require it, while others may try to refuse paying it even when denying it will leave the other spouse in financial hardship. In either case, the Law Offices of Lauren H. Kane can help. Attorney Kane knows how to identify when alimony is required after divorce and can help you determine an appropriate amount to request from the court. When you need help with any term of your divorce, call us at 215-238-9529 or contact us online to schedule a consultation with our attorney.
https://www.phillyfamilylawyer.com/why-you-should-never-diy-your-divorce/