Want To Adopt Your Stepchild? Here Is How To Do It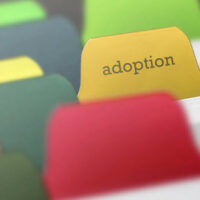 Being part of a blended family is a blessing. There is something very special about a stepparent making the decision to adopt their stepchild and become their legal parent. Stepchild adoptions are extremely common in Pennsylvania, and throughout the entire country. Still, it is a very complicated issue and it is important to follow the process properly. Below are the five important steps a family lawyer can help with when you want to adopt your stepchild.
Terminating Parental Rights
To adopt a stepchild, both biological parents of the child must agree to it. If you are already in a relationship with one of the parents, you have likely already obtained their consent. However, you must also obtain the consent of the other parent. No child in Pennsylvania can have three legal parents and so, the other parent must also terminate their parental rights. It is crucial that this is handled properly in order for the adoption process to continue.
File a Petition
Unlike other adoptions in the state, when adopting a stepchild, you do not need to go through a home study or post-placement visits. You must, though, file a petition with the courts along with different forms and documents. A family lawyer will ensure you have all the necessary paperwork.
Preliminary Court Hearings
There may be several preliminary hearings you must attend before the adoption is finalized. These hearings are used to verify the details in the adoption petition, obtain the consent of the child if they are over 12 years of age, and to tend to any other details related to your case.
The Final Hearing
The final hearing is when the adoption will become legal. Sometimes, stepparents must only attend this hearing, without the need for preliminary hearings. If that is the case, the judge may use this time to address certain issues, such as obtaining consent if the child is under the age of 12. If the judge approves the adoption, they will issue a certificate of adoption that declares you the legal parent of the child. In most cases, the entire process for stepchild adoption takes between 60 and 90 days.
Applying for a New Birth Certificate
An important step in the stepchild adoption process that cannot be overlooked is applying for a new birth certificate. The new birth certificate is necessary to recognize the adoptive parent as the legal parent instead of the former noncustodial parent. The birth certificate can also reflect any new name changes, if applicable.
Our Family Lawyer Can Help with Your Adoption
Adopting a stepchild is an exciting time, but it is important that you do not go through the process alone. At the Law Offices of Lauren H. Kane, our Philadelphia family lawyer can help ensure your adoption proceeds as smoothly and quickly as possible. Call us today at 215-918-9453 or contact us online to schedule a consultation so we can advise on your case.