Understanding Alimony in a Pennsylvania Divorce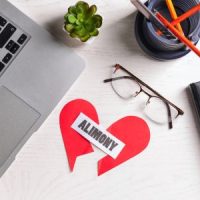 One of the most contentious issues in divorce is alimony or spousal support. Spousal support is paid by one spouse to the other and is different from child support payments. Divorce can be a financial strain on anyone. You likely wonder whether or not you'll be able to afford to keep your home, how you will pay your bills, and whether or not you'll be able to afford health insurance.
Spousal support and alimony are one way you can generate income to meet your expenses. It is, however, often one of the most contentious aspects of a divorce. With the help of a Philadelphia divorce attorney, you can negotiate a fair alimony settlement in your divorce.
The difference between spousal support and alimony 
It's important to understand that in Pennsylvania, the two terms are not synonymous. Spousal support is paid during the divorce whereas alimony is paid after the divorce is finalized. Spousal support is a temporary payment made to one spouse from the other while the divorce is ongoing. Alimony comes after the divorce has been finalized.
What is the purpose of alimony in a Pennsylvania divorce? 
Alimony exists to ensure that one spouse who was dependent on another spouse for financial support can maintain their same standard of living once the divorce has been finalized. Alimony is based on need. It doesn't matter if the wife supports the husband or the husband supports the wife. The amount of alimony paid helps to create a balance in the financial situations of both parties. This is especially true in cases where one spouse has to leave the home and pay for an apartment.
Alimony is generally necessary when one spouse earns more money than the other spouse. In cases where one spouse decided not to work in order to raise the children, alimony is very likely. The ultimate goal is to give the non-working spouse enough money to stabilize their finances.
Determining alimony in a Philadelphia divorce 
The courts will render a decision on alimony based on the financial needs of a dependent spouse. It is not a simple process. There are many factors that need to be considered and the law can be especially vague on the concept of alimony. If you require alimony from your spouse, you will need a Philadelphia divorce attorney to help you through the process of arguing based on need for alimony and support.
It was once true that a husband would automatically pay spousal support to his wife. However, the conditions that were once present no longer are. With more families having two members of the household generating income, wives can find themselves paying alimony to husbands and courts will rule that there is no need to pay alimony at all. If you have any questions concerning alimony, please don't hesitate to call the Law Offices of Lauren H. Kane today to discuss your concerns with a Philadelphia divorce attorney.