How to Negotiate Child Custody Arrangements in a Philadelphia Divorce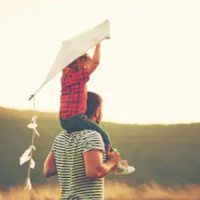 One of the most important and often contentious issues in a Philadelphia divorce is negotiating custody and visitation arrangements concerning your children. The process tends to be very difficult because both parents love their children and want to be able to spend time with them. In Pennsylvania, you can either create a custody agreement with your former spouse or have a lawyer mediate the process. Otherwise, you're stuck with litigating the custody agreement and in that case, a judge will make all of the final decisions.
In this article, we'll discuss the process of negotiating child custody and how a Philadelphia divorce lawyer can help you through the process.
Why you need to negotiate a child custody arrangement
It is more than likely that both parents in a divorce love their children and want to spend time with them. Both parents are hoping to have an impact on their child's life, but in many cases, the parents have divergent goals for their children and can't agree on what's in their best interests. This can lead to conflict during child custody negotiations. When courts are called into make key decisions related to custody, they frequently create a "custody schedule" which is an official court document that outlines when, where, and how the children will be with a specific parent.
Parents who can agree to a custody schedule without court intervention will save money on legal fees related to the custody dispute. Most parents will need to go through mediation to resolve these issues. Some parents will be able to make a custody schedule on their own, while others will need the courts to intervene and make the decision for them because they cannot agree.
How can a lawyer help negotiate a child custody schedule? 
Negotiating child custody agreements can be contentious. Parents will need to be honest with one another and this process can sometimes cause animosity. In many cases, a successful custody agreement will require sacrifice from both parents.
A child custody mediation attorney can help you reach an agreement with your co-parent. Lawyers help gather evidence, put all the facts on the table, and determine what is in the best interests of the children. The Pennsylvania courts generally default on the notion that having both parents in the child's life is in their best interests. A divorce mediation attorney closely mirrors the courts when it comes to child custody matters.
Working with a divorce mediation attorney can help prevent much of the conflict that arises from going through the courts to decide such matters. While mediation may not be right for everyone, most will benefit from the mediation process. Working with a divorce attorney can help you understand different custody strategies, Pennsylvania rules, and your rights as a parent.
Talk to a Philadelphia Child Custody Lawyer Today 
The Law Offices of Lauren H. Kane represent the interests of Philadelphia parents involved in custody battles. We can help you negotiate a settlement that is in the best interests of your children. Call a Philadelphia divorce lawyer at our office today to schedule an appointment, and learn more about how we can help.