Things To Consider If You Are Thinking About Moving Out Of The Family Home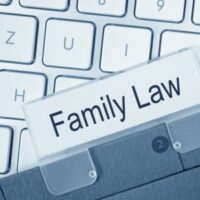 Sometimes, the moment one spouse mentions divorce, one of the parties is ready to move out of the marital home immediately. This is an emotional decision and if you do it, you may find that you regret it in the future. Moving out of the family home can work against you during the divorce process, and it may even cost you more in the end. Below, our Bucks County family lawyer explains why it is not usually advisable to move out of the marital home.
Do Not Let Your Emotions Get the Better of You
One of the main reasons people move out of the marital home as soon as divorce is mentioned is because they are emotional. The home may have become an uncomfortable battleground over the past few weeks or months, and there is likely a great deal of tension. However, it is important that you do not let your emotions get the better of you and that you do not make a move too quickly. Sleep in a spare room if you must, but staying put is important.
Leaving will Cost You More
Many people think that if they leave the marital home, it can save them money in the end. After all, you are no longer using the home, so you should not be responsible for paying for it. While many people assume this, that is unfortunately not how divorce works.
Your name will still appear on the mortgage and you will still be responsible for paying your portion of it. A judge may also determine that you are still responsible for upkeep costs, property taxes, and other expenses, even for the time you were not living in the home. If you refuse to help your spouse pay for the home before your divorce is official, a judge may not look kindly on that fact and may use it against you during property division hearings.
In addition to all of the above, you will also have to pay for your new dwelling, making the financial strain even harder on you. This may also be used against you if your spouse decides to pursue spousal support, because you have shown that you can manage financially.
Leaving Could Work Against You
If you have children with your spouse, leaving the marital home can also work against you if they remain in the family home with your spouse. This will mostly work against you during child custody hearings because you have demonstrated that your spouse is mainly responsible for the children, and that they are capable of doing so.
Our Family Lawyer in Bucks County Can Provide the Advice You Need
You will face many issues from the time you decide to get a divorce, and our Philadelphia family lawyer can help with all of them. At the Law Offices of Lauren H. Kane, our skilled attorney has the necessary experience to help you through the divorce process while protecting your rights and best interests at all times. Call us today at 215-918-9453 or contact us online to schedule a consultation so we can review your case.