The Most Common Financial Mistakes Made in Divorce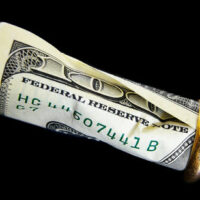 It is a new year and many people are looking forward to putting 2020 behind them and focusing on tasks they may have put off during the pandemic. For some, this may include starting the process of divorce, particularly now that the courts have reopened in some capacity. Just as there are certain steps to take to prepare for the process, there are also others you should avoid, particularly when it comes to your finances. Below are the most common financial mistakes people make when going through a divorce, and how to avoid them.
Remaining in the Marital Home
Emotions run high during divorce and it is not uncommon for one or both spouses to insist on remaining in the marital home. Sometimes this is to provide stability for children that have grown up in the home, and sometimes it is simply a matter of wanting to avoid the headache of a major move. Other times, a person may put up a fight just to spite their spouse.
Whatever the reason, it is usually a mistake to fight to stay in the marital home without fully considering the consequences. The spouse that keeps the marital home after divorce often finds that doing so places a financial burden on him or her. You will not only have to pay the mortgage, but also the property taxes, insurance, maintenance costs, and more. Doing this with just one income is sometimes difficult, so before you fight for the family home, first determine if you can afford it.
Having Unrealistic Expectations
Pennsylvania follows equitable distribution laws when it comes to property division. This means that all marital property is divided fairly, but not necessarily equally. Many people do not know how the courts will divide their property, or even what property is considered marital and what is considered non-marital. Even if you are considered the owner of an asset, such as a business, it may not mean you will be able to keep all, or even most, of it in divorce.
Fighting the Wrong Battles
The emotions of divorce often cause people to act irrationally. For example, two spouses may fight over an asset that has little financial value but that is a sentimental possession. While the spouses battle back and forth, they also incur attorney's fees that could have otherwise been avoided if they had let the smaller issues go. Always set goals for yourself at the beginning of the process and understand what you are prepared to fight for, and about which you are willing to compromise.
Call Our Pennsylvania and New Jersey Divorce Lawyer Today
If you are considering divorce, our Philadelphia divorce lawyer can assist with your case. At the Law Offices of Lauren H. Kane, our experienced attorney will advise you about the divorce laws of the state and how they apply to your case, and give you the best chance of securing the settlement you deserve. Call us today at (215) 918-9453 or contact us online to schedule a consultation.
Resource:
legis.state.pa.us/cfdocs/legis/LI/consCheck.cfm?txtType=HTM&ttl=23&div=0&chpt=33&sctn=1&subsctn=0