The Benefits of Mediating Child Custody Disputes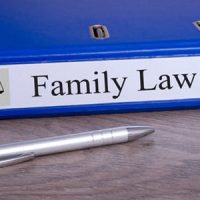 There are several ways to handle a divorce case in Philadelphia. You can mediate the case, choose a collaborative divorce, or litigate. You can also file for an uncontested divorce if you and your spouse can agree on all issues related to the divorce settlement. Mediation, aside from an uncontested divorce, is the quickest and cheapest way to proceed. In this article, a Philadelphia divorce lawyer will discuss the benefits of mediating child custody disputes.
Mediation is more cost-effective than litigation 
Mediation is always cheaper than pursuing a litigated divorce. This is especially true in child custody cases which can often get contentious. Fees related to litigation tend to be much higher. Litigation takes more time to resolve. Each individual in a litigated divorce retains their own counsel. Each individual has their own expert witnesses testify on their behalf. This means that logistically, a litigated divorce can double the amount of money you spend. According to the American Bar Association, mediation is 40% to 60% cheaper than litigating your divorce. By mediating your divorce, you drain less money from the marital estate and have more money to work with after the divorce is finalized.
You have more control over the outcome 
Mediation gives parents more control over the outcome. In a litigated divorce, the judge makes any final decisions that impact both parents. Instead of leaving the decision up to a judge, the parents work together with a mediator to negotiate an arrangement that all parties benefit from, especially the children. This can include flexible custody arrangements that consider the individual circumstances of your family.
Mediated custody agreements are less stressful for the children 
Litigated divorces tend to be high-conflict affairs. One of the major benefits of mediation is that the parties work together to find a middle ground that both can live with. Mediation tends to be much less stressful for children than litigated divorces. Litigated divorces are like the ones you see depicted on television. Drama relies on conflict to express an engaging story. However, high-drama divorces may not be in your best interests. They also might not be in your child's best interests. Mediation allows parents to work together in a less adversarial environment which can help reduce the emotional toll the divorce has on the children.
Mediation can improve communication and co-parenting 
Mediation can improve communication between the parents. Communication is essential for effective co-parenting. During mediation, parents are encouraged to work together to reach an agreement that is in the best interests of their children. Mediation can help the parents establish a baseline for effective communication moving forward. According to one study, parents who engaged in mediation reported better co-parenting relationships with their former spouse.
Talk to a Philadelphia Divorce Lawyer Today 
The Law Offices Lauren H. Kane represent the interests of parents negotiating child custody in Philadelphia. Call a Philadelphia child custody lawyer at our office today to schedule an appointment and we can begin addressing your concerns immediately.