Six Quick Tips when Going Through Child Custody Hearings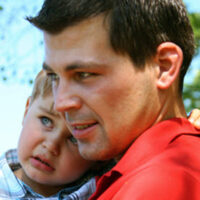 Child custody issues are some of the most common issues involved in divorce. They are also some of the most difficult and painful for everyone in the family. If you have filed a petition with the court which has necessitated a child custody hearing, you likely have many concerns, and fear that you will not spend as much time with your child(ren) as you would like. Fortunately, there are some tips to follow that will help you prepare for your child custody case, and give you the best chance of success.
Show that You are Responsible
Of course, you should always try to show the judge that you are responsible when going through divorce. However, it is of the utmost importance when attending a child custody hearing. You must show that you always put your child's needs first, and this involves more than just ensuring their basic needs are met. Establish that you always try to help your child(ren) with homework and other matters, regardless of how stressful life may become.
Spend as Much Time as Possible with Your Child(ren)
For you to be successful in a child custody case, you must show that you actually want to spend time with your child(ren). Even if you feel like you need a break from the divorce process and want to spend time with your friends, or you are expected to work long hours at your job, try to avoid these distractions. Instead, help your child(ren) with their homework, go to all of their soccer practices, and do other things with your child(ren) on a regular basis. This will show that you cherish time with your child(ren), and will assist with your custody case.
Keep Your Children Out of the Divorce
It is tempting to badmouth your spouse to your kids if the divorce is particularly contentious, but it is crucial that you do not do this during your custody case. A judge may view it as a sign that you will not work with your spouse while trying to co-parent, and this behavior may be used against you.
Stay Off Social Media During the Divorce
Social media posts may seem innocent enough, and may be part of your daily routine. When going through a divorce though, you should stay off of social media as much as possible. While you can still scroll through these sites, you should not post anything or about yourself, not even comments, which can be seen by others. Anything you say or post on social media will be taken out of context and may be used against you, which can hurt your custody case.
Follow All Custody Orders
While your divorce is ongoing, a judge may issue a temporary custody order to help with parenting and co-parenting until your divorce is final. If you do not follow these orders, it may anger the judge and the court may assume that you will not follow permanent orders, either. As such, the court may diminish your custodial time or even award your spouse outright custody instead.
Speak to a Pennsylvania and New Jersey Child Custody Lawyer
Even though this is likely the first time you have gone through child custody hearings, a Philadelphia child custody lawyer has been through several and will use their experience to help with your case. At the Law Offices of Lauren H. Kane, our attorney understands how difficult child custody hearings are and will help you through the entire process. Advising on your case every step of the way, Attorney Kane will give you the best chance of success with your child custody case, and all other aspects of your divorce. Call us today at (215) 918-9453 or contact us online to schedule a consultation.
https://www.phillyfamilylawyer.com/how-to-navigate-summer-vacation-and-child-custody-orders/