How to Navigate Summer Vacation and Child Custody Orders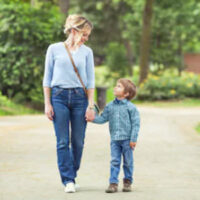 Summertime is always challenging for divorced parents. Each parent wants to spend more time with his or her child(ren), and maybe even take them on vacation for a week or two. Unfortunately, parents do not always want to work together, particularly if their plans overlap each other and each parent wants to take the child(ren) away for a few days or weeks. This year, there is no doubt that summer vacation is going to look different amid the pandemic, and that will add even more complicated issues to the problem. To make the summer months easier for everyone, it is important to follow the tips below.
Understand Your Child Custody Order
It is always important that you understand what your child custody order says. At the beginning of each summer, you should read over your order to remind yourself what it says. Usually, the order will outline specific custodial time periods for each parent, and it is important that you follow these time periods. Even during the pandemic, your child custody order is still legally binding and you could face serious consequences if you do not comply with it.
Talk About it With Your Former Spouse First
It is always best to talk to your former spouse as early as possible, perhaps even before the summer months begin, and to tell them of your summer and/or vacation plans. It will still be difficult to book airline tickets at the last minute, even among the pandemic, and the earlier you can plan with your spouse your summer or vacation plans, the earlier you will both be on the same page, which will make it easier for everyone.
Remain Respectful if You Need to Change Plans
Everyone has learned in recent months just how quickly things can change, and they continue to evolve on a daily basis. This summer particularly, there will likely also be lots of changes and if they arise, it is important to remain respectful. If you and your former spouse have already come to an agreement, he or she is under no obligation to change the plans just because you asked him or her to do so. Be polite when you ask, and try to calmly show why you need to change plans, and suggest an alternative that will allow your ex to still spend the appropriate amount of time with your child(ren).
Talk to a Pennsylvania and New Jersey Child Custody Lawyer
This summer will bring more challenges to divorced parents than any summer before. There may be times when you feel as though your former spouse is putting your child(ren) in danger, such as if he or she is not complying with restrictions or allowing your child(ren) to be part of a large group. In these instances, you need a Philadelphia child custody lawyer that can help. At the Law Offices of Lauren H. Kane, our attorney can advise on your situation, including whether or not you need to file a child custody modification petition or a contempt petition in the court. If you are facing child custody issues, call us today at (215) 918-9453 or contact us online to schedule a consultation with our skilled attorney.