Psychologist Weighs in on How to Make the Decision to Divorce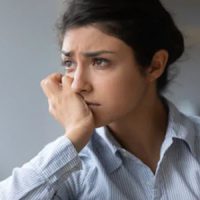 A newer article in Psychology Today discussed how to make the decision to divorce. To be sure, deciding to divorce is no easy choice. It can feel like everything that you've built over an extended period of time is now for naught. A dream you once had is now no longer fitting the hopes you instilled it with. The impact of the choice will be felt by those who you are closest to. So, how do you come to that decision?
Reflecting on your feelings 
The first step is perhaps the easiest. Honestly reflecting on your feelings and finding solid ground to make a choice from is the first step in determining whether or not to pull the trigger on a divorce. For some couples, the light will slowly fade out while for others, some event may become "the last straw".
Open communication 
At some point, you will have to discuss your feelings with your spouse. When you do, you should have an itemized list of concerns about your marriage, the direction it's headed, and the choice to separate. In some cases, not being happy in your marriage means not being happy in your marriage. But in other cases, it may just mean that you're not happy and leaving the marriage may not fix the issue.
Seeking professional help 
If you want to try to save the marriage, then finding a couples counselor may help you find that spark again. Professional help will give you a chance to look at the situation from outside of your "family perspective". In other cases, you may want to discuss the matter with a counselor of your own. Either way, it will give you a chance to give voice to your concerns about your marriage.
Thinking long term 
It's easy for us to get sucked into the minutia of a problem and then defer it to another day, address a small scale problem, or avoid the matter entirely. Instead, thinking long term can provide the benefit of a larger perspective, allow you to itemize your goals for the future, and decide whether or not marriage is a part of that.
Prioritizing self-care 
At some point, you will have to reconcile with yourself. If your own goals are not being met and your individual needs aren't either, then the decision to walk away must be made with your own best interests at heart. Activities such as meditation and journaling can help bring focus and perspective to the matter. Doing small things that you enjoy will too. Ultimately, the decision to walk away from a marriage must be made with a lot of care and self-reflection.
Talk to a Philadelphia Divorce Lawyer Today 
Lauren H. Kane represents the interests of Philadelphia residents who are seeking divorce. Call our Philadelphia family lawyers today to schedule an appointment and we can begin discussing your interests and goals immediately.
Source:
psychologytoday.com/us/blog/a-better-divorce/202305/how-to-make-the-decision-to-divorce