Can Your Divorce Improve the Quality of Your Work?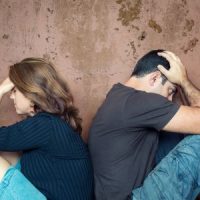 A recent study indicated that a surprisingly high number of people actually saw the quality of their work improve after or during their divorce. This, however, was not the norm. Only 39% of those who responded to the study indicated that their work performance improved while they were going through a divorce. 44% said that their divorce had a negative impact on their work.
However, the researchers were surprised that the numbers were as close as they were. They had hypothesized that a vast majority of people would report deficits in their work. That wasn't what the study indicated, however. The study indicated that a surprising number of people saw improvements in their work life as they were going through a divorce.
The study stopped short of determining which couples saw boosts in work production.
Analyzing the numbers 
The majority of people still said that their divorce caused them to function poorly at their jobs. This makes a certain degree of common sense because divorce is stressful and there is generally a grieving process that goes along with it. The emotional drain of dealing with a sudden change and all the obligations that come with it would sap the emotional reserves of most people causing them to suffer deficits in other areas of their lives.
However, some do not have that experience. In fact, their work gets better because of the divorce. Perhaps the divorce comes as a welcome relief to the daily animosity they feel at home. Perhaps the divorce is so stressful that focusing on their work allows them an outlet to get their mind off of their marital struggles.
The respondents who said that their work got better after or during divorce reported that their marital struggles actually impeded their work performance and that the impending divorce gave them reason to hope, not focus on their relationship issues, and produce better and more satisfying results at their jobs.
The study makes note that there is a general assumption in our culture that divorce is always bad. However, it makes a lot of sense to think about the issue in terms of individual marriages and how those marriages function. In marriages where there is a lot of relationship strife, divorce can be a welcome change that produces positive results in all areas of life, not just on the job. In other words, if your relationship is bringing you down, chances are good that it will bring you down in other areas of your life not related to your relationship. It further stands to reason that you would see improvements in other areas of your life once you moved on from your relationship. But that is very particular to each individual.
Talk to a Philadelphia Divorce Lawyer Today 
Lauren H. Kane represents the interests of Philadelphia residents who are seeking divorce. Call our Philadelphia family lawyers today to schedule an appointment and we can begin discussing your current and future goals and make a plan for the future.
Source:
cnbc.com/2023/02/06/for-some-a-divorce-has-a-positive-effect-on-their-work-study-finds-.html