Is Cheating Grounds For Divorce In Pennsylvania?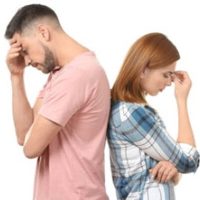 Today, most divorces are filed on no-fault grounds. Some states don't allow fault divorces at all. Does that mean that in these states it's okay to cheat on your spouse? Not really. Adultery can still be considered when divesting the marital estate, assigning alimony, or child custody issues. The rules are more about how divorces are processed and filed than about why they ended.
Pennsylvania does not work like that. In Pennsylvania, an individual can still file for divorce on the grounds of fault. Adultery is among the allegations that provide a basis for fault in a Pennsylvania divorce. Under Pennsylvania rules, a cheating spouse is always considered to be "at fault" for causing the breakdown of the marriage. This will matter when the court determines spousal support or alimony. However, it wouldn't necessarily impact child custody issues unless there were grounds to say that the conduct of the parent was negatively impacting the children.
How does adultery impact alimony?
 There are numerous grounds for awarding alimony in Pennsylvania. The most frequently-used grounds are mere financial need. In most cases, a petitioner would have to prove that they need the alimony in order to financially support themselves. Otherwise, they end up with their half of the marital estate or whatever the court deems equitable.
If a spouse pursues a divorce on the grounds of adultery, however, the court can consider a civil payment to the spouse for violating the promises made to the other partner during the marriage. While the allegation of adultery would have no bearing on their share of the marital estate, it could impact whether or not the spouse receives alimony as part of the divorce settlement. In fact, a spouse may be awarded alimony without the financial need or more alimony than they would otherwise receive without adultery allegations.
Is adultery grounds to impact child custody matters? 
Not usually and not in and of itself. In other words, adultery alone is not enough to impact child custody issues. The spouse who was cheated on would have to establish that the conduct imperiled the children. That is beyond saying that they are just setting a bad example. The bad example must include some form of neglect or exposing the children to danger. As an example, a husband who invited sex workers over when he had his children would be crossing the line. Drug and alcohol abuse allegations usually figure more prominently into child custody matters than infidelity.
Proving adultery 
Spouses may not hack into their partner's phones or email to provide evidence of adultery. They should allow their lawyers to do that for them. In some cases, it may be worth it to have a private investigator do the job. In other cases, the petitioner may have legally-obtained proof. But you can't break the law to prove adultery.
Talk to a Philadelphia Divorce Lawyer Today 
Lauren H. Kane represents the interests of Philadelphia residents who are seeking divorce. Call a Philadelphia divorce lawyer at our office today to schedule an appointment and we can begin discussing your goals immediately.