Husband Files For Divorce After Wife Stages Kidnapping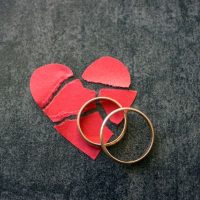 Would you file for divorce if your wife staged her own kidnapping? The answer is 'yes' if you're Keith Papini, one of the few people who have ever experienced such a thing. His wife, Sherri Papini, staged her own kidnapping igniting a statewide manhunt that made international headlines. Sherri Papini has since pleaded guilty to charges that she made the whole thing up. Her husband recently announced that he would divorce his wife and attempt to gain sole custody of their children.
According to her husband, Papini had been telling the children that the whole criminal investigation was just a big misunderstanding with authorities. Instead of the truth, she convinced her children that she had been abducted and put her family through the hell of wondering whether or not they would ever see her alive again.
Papini had not discussed the matter since the incident in 2016. Her husband learned of the lie when she pleaded guilty to making false statements recently. Papini arranged for a former boyfriend to kidnap her but told authorities she was abducted by two Hispanic women while she was jogging. Three weeks later, Papini resurfaced with what authorities called "self-inflicted" injuries.
As a part of the criminal prosecution, Papini will be required to repay $300,000 in costs related to investigating her disappearance. Prosecutors are requesting a prison sentence, but it appears to be on the lower end of the sentencing guidelines.
What is going on? 
It appears that Mrs. Papini was unhappy with her relationship and just needed to get away. However, stealing the plot of Gone Girl to buy a three-week vacation isn't a great idea. However, some people feel like they are under so much pressure to appear to be a perfect spouse that they invent a remarkable story to make it appear as though they are the victim of a malicious attack as opposed to a fickle woman. In other cases, the wife may want to punish the husband because absence makes the heart ground fonder. Whatever the reason, the court will interpret the wife's actions as not having any consideration for the emotional wellbeing of her husband and more importantly, her children. For three weeks, her children believed she was dead only to find out that she was with her ex-boyfriend. So, obviously not the type of individual you want in a parental role.
Now that she has a criminal record, it will be difficult for her to convince a court that she should have custody of her children. She will, however, be required to pay child support. The courts could revisit the matter in a year or so if she commits to a treatment plan that addresses her obvious mental health problems.
Talk to a Pennsylvania Divorce Attorney Today 
Philadelphia family lawyer Lauren H. Kane represents the interests of those divorcing in the area. Call today to schedule an appointment and we can begin discussing your next moves immediately.
Source:
huffpost.com/entry/sherri-papini-divorce-kidnapping_n_6266aaa8e4b0197ae3f91919