Do Divorced Parents Have To Pay For College?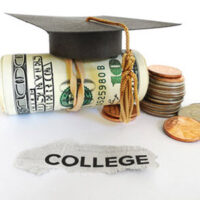 When parents get a divorce, it is common for one party to receive primary child custody and for a judge to order the other party to pay child support. All parents in Pennsylvania are responsible for financially providing for their children, but the idea of child support is not always so straightforward. Parents do not always know how much they will have to pay in child support, or how long they will have to pay it.
One of the biggest questions that arises is whether child support is mandated to help pay for college expenses once the child is an adult. Below, our family lawyer in Pennsylvania explains the law behind this issue.
How Long Do Parents Have to Pay Child Support?
Under state law, parents in Pennsylvania must support their children financially until they are 18 years of age, or until they become emancipated. In some cases, a child may become emancipated before they turn 18 and in that case, they are no longer legally entitled to child support. On the other hand, when a child is disabled, a parent may be required to continue paying support until after the child's 18th birthday.
Are Parents Required to Pay for College Tuition?
There is no law in Pennsylvania that states parents are required to pay for college tuition, regardless of whether they are divorced or married. As a result, parents are not automatically required to pay for this expense. The only time a parent may be required to pay for college expenses is when they have contractually agreed to.
For example, a couple may enter into a premarital agreement before getting married. If one spouse is entering the marriage with a large inheritance, they may agree to use a portion of it for post-secondary education within the contract. In that case, the spouse would likely be required to pay for college expenses.
Premarital agreements are not the only types of contracts in which one parent may agree to pay for college tuition. Regardless of the type of contract, it is important to get it in writing to avoid any potential disputes in the future. The agreement should also address any unforeseen circumstances that could arise in the future, making it difficult or impossible for the paying parent to continue support. A plan should be included in the agreement in case such a circumstance arises.
Our Family Lawyer in Pennsylvania Can Help with Your Child Support Issues
Child support issues commonly arise during divorce, but they sometimes continue on long afterwards, too. If you are in a child support dispute, need a modification, or have other questions, our Philadelphia family lawyer at the Law Offices of Lauren H. Kane is here to help. Our skilled attorney can advise you on the laws that govern your case, and give you the best chance of a positive outcome while protecting your rights. Call us today at 215-918-9453 or fill out our online form to schedule a consultation and to learn more about your legal options.