Three Benefits of Uncontested Divorces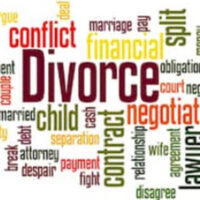 Divorce may not have many benefits for those involved, but there is more than one way to end a marriage in Pennsylvania and New Jersey. While most people imagine a lengthy and bitter courtroom battle when facing divorce, it does not always have to be that way. Couples that can agree on all terms of the divorce can get an uncontested divorce as well as enter into a Property Settlement Agreement, which holds several benefits over litigation. Below are the three biggest benefits of an uncontested divorce that can help make the process easier and smoother for everyone.
Less Costly
Divorce is expensive, and people sometimes think there is no way to get around that. However, much of the cost stems from arguments between the couple. These disagreements result in lawyers heading back to the negotiating table time and time again, which adds to the expense. Arguing also results in additional court hearings, which can also result in increasing the overall cost of the divorce. Couples that can agree on all the terms of their divorce can cut these costs to just a fraction of the expense of litigation. It is not always easy, but it can result in great savings in the end.
A Faster Process
Just as people know that divorce is expensive, they also often think that it has to take a long time. It is true that litigated divorces can take months, or even years, before they are final but that is not true of uncontested divorces. Pennsylvania requires that parties may file affidavits of consent when a  divorce is uncontested,  ninety (90) days after service of the Divorce Complaint. This is considered an Uncontested Divorce based upon consent grounds.
Retain Control
When a couple goes through litigation to get a divorce, there may be a series of preliminary hearings and if there is no resolution, then a judge will make the final decisions as to outstanding issues and hand down orders that are legally binding.  When two spouses can work together and agree on the final terms, including support, child custody and property division, they retain complete control over their divorce. An added bonus is that when couples work together to come to an agreement that is acceptable to both of them, it can lead to a more peaceful life after divorce. This is particularly important when there are children involved, as the couple will have to continue to work together as they co-parent for years after the divorce is final.
Our Pennsylvania and New Jersey Family Lawyer Can Help with Your Divorce
Even when couples get an uncontested divorce, they should still work with a Philadelphia family lawyer that can help. At the Law Offices of Lauren H. Kane, our skilled attorney can negotiate with your spouse and his or her attorney to come to an agreement quickly so you can move forward in your new life as soon as possible. Call us today at (215) 918-9453 or contact us online to schedule a consultation and to learn more about how we can help with your case.