Mothers Continue To Lose Earnings Post-Childbirth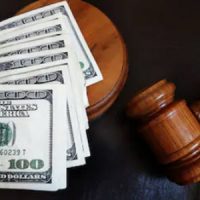 A recent study indicates that women who have just given birth to a child still face considerable economic constraint even as their husbands do not. The drop in income cut across all tax brackets, so high-income executive women were also facing income drop offs after childbirth.
The COVID pandemic influenced the problem as some women pulled back from working to care for the children while they were out of school or avoiding public places while they were pregnant to avoid getting the disease and imperiling their unborn children. Now, they may be finding worse hiring prospects as they attempt to restart their work careers.
By comparison to other wealthy nations, America offers little in required paid maternity leave, subsidized child care, and support for working families. This has made it more difficult for female wage earners (and their husbands) to continue earning the same income after childbirth. While the issue appears to impact only women, it is really a family matter. The men who live in households where women face income losses for bringing new life are also impacted by the fact that they now have greater expenses with less income. In other words, it's a family problem.
Is the situation getting better? 
Not really. In 1980, a survey showed that women's income decreased 13 percentage points after childbirth. By 2000, that number had only dipped 3%. The decrease held true across economic brackets. Across all economic brackets, wives became more financially dependent on their husbands directly following childbirth.
The situation was made worse by the pandemic with more women staying home while pregnant and directly after childbirth to avoid issues related to COVID-19. Women who had just given birth were more vulnerable to the illness and issues related to newborns were not well understood.
Will there be changes to America's policies? 
It remains unlikely that broadscale changes will require employers to pay maternity leave. There has always been a concern that hiring women could result in financial losses to a business if they decide to have children. In European countries, men are also entitled to maternity leave in order to care for newborn infants. This reduces the risk of hiring women while simultaneously allowing both caregivers to receive leave during the first few months of childbirth. This would result in fewer economic losses for the family, potentially increase interest in having children, but would result in businesses footing the bill for their employees giving birth. Struggling businesses don't want the expense of leaving American families to fend for themselves after having children. This likely explains why fewer Americans are either getting married or having children, and when they do so, it's later in life when their finances are stronger.
Talk to a Philadelphia Divorce Attorney Today 
The Law Offices of Lauren H. Kane provide divorce litigation and mediation services to Philadelphia County residents. Call a Philadelphia divorce lawyer at our office today to schedule a free consultation and we can discuss your future goals in detail.
Source:
news.cornell.edu/stories/2022/04/womens-earnings-drop-after-childbirth