How Long Does it Take to Divorce?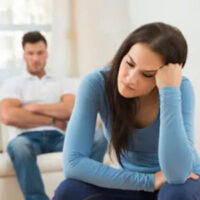 When considering divorce, no one wants to go through a lengthy court battle. This is one reason why so many people put off divorce until they truly believe they can no longer stay in their marriage. In Pennsylvania and New Jersey, there are some waiting times for divorce, but how long any specific divorce will take largely depends on the couple going through it.
Unilateral Divorce
There is no requirement that both spouses have to agree to a divorce in Pennsylvania or New Jersey. When only one spouse wants to divorce, it is called a unilateral divorce. In these types of divorces, the spouses only have to live apart for a certain period of time before the process can begin.
Mutual Divorce
A mutual divorce is one in which both partners agree to the divorce. In these types of divorces, the couple does not have to live apart. However, in Pennsylvania, they do have to wait 90 days after they file their divorce agreement before their divorce can be finalized. This waiting period is intended to provide extra time just in case one spouse changes their mind. Mutual divorces are the fastest way a couple can get their divorce finalized, although this situation does not apply to everyone.
Uncontested vs. Contested Divorces
Just because a divorce is mutual does not necessarily mean that the divorce is uncontested. An uncontested divorce is one in which each spouse agrees to all terms of the divorce, including property division, child custody, spousal support and alimony. If the couple cannot agree on even one term of the divorce, the divorce becomes contested.
In contested divorces, the divorce must enter litigation where a judge will make the final decision on all terms. Litigation takes much longer because the hearings are dependent on the court's schedule and because each side must present his or her own arguments. It is for these reasons that it is always recommended that couples try their best to reach an agreement on both the need for divorce and the terms related to that divorce. Coming to a mutual agreement also allows the couple to retain control of the divorce proceedings instead of leaving all final decisions to the judge. Even when a case does go to trial, it is important to remember that settlement negotiations can continue throughout the litigation process.
Our Law Firm Is Here to Help
No one wants to go through a long divorce. One way to ensure your divorce proceeds as quickly and smoothly as possible is to speak to a divorce lawyer at the Law Offices of Lauren H. Kane, we are committed to helping individuals going through the difficult process of divorce, and making it as easy as possible for them. If you are considering divorce, or the process has already started, call us at 215-238-9529 to schedule a confidential consultation so we can start reviewing your case.
https://www.phillyfamilylawyer.com/what-you-should-know-about-alimony-in-pennsylvania/