Divorcees Say Their Finances Improved After Divorce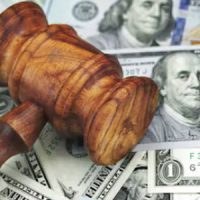 A study conducted by our Canadian friends to the north queried various individuals on their financial situation before and after divorce. The survey found that 74% of respondents said their finances were better or the same as they were prior to the divorce. This is unexpected. Divorce is one of the most disruptive life events that a person can face. Further, it costs money, involves major economic upheaval, and results in one home being split into two separate homes costing the family more money. So, why do Canadians get to feel better after a divorce than Americans? Maybe they don't. Maybe Americans too are benefiting from the latest generation of divorces.
Financial planning in the 21st century
 Marriage isn't what it used to be. Couples would get married young, buy a home, have a family, and the majority of their lives were not spent as economic independents, but rather as individuals who were financially bound to one another. This is no longer the case. Today, more couples file taxes separately, have separate bank accounts and have their own incomes. In other words, when they divest their marital estate, there isn't as much to divest.
Today, it is much more likely for Millennial families not to have shared bank accounts or if they do, they still have separate bank accounts. About 49% of the Canadians surveyed reported that they do not have a shared bank account. 63% reported that they did not have a shared credit card.
How can divorce improve your finances? 
It certainly will not improve your finances in the short term. In fact, it seems unlikely to improve your finances over the long term either. You will certainly not have more money after you and your partner split and pay separately for room, food, and utilities. You will also have to pay your divorce attorneys. You have the added expense of moving added on to that. Both partners will do more commuting as issues with the children remain a factor. Spousal and child support remain major economic drains.
Perhaps one of the major upsides of divorce is that you no longer have to worry about another person's finances as part of your own and you don't have to rely on their work performance for your own survival security. That can be quite liberating, even if you're making the same amount of money or have slightly less disposable income due to other factors.
In other cases, it could be one spouse who is causing the financial drain on the marriage's resources. Obviously, getting rid of a spouse with a gambling problem or who is otherwise financially irresponsible can improve your finances. However, the study concluded that 75% of the individuals found themselves in a better financial position—not the 50% you would expect if one spouse is running up the bill. Nonetheless, marriage is an economic agreement and 75% of spouses seem to think they're better off without.
Talk to a Philadelphia Divorce Attorney Today 
If you are considering a divorce in Philadelphia, the Law Office of Lauren H. Kane can help you throughout the process. Call our Philadelphia divorce lawyers today and we can begin discussing your goals and plan the future you want.
Source:
torontosun.com/news/national/survey-finds-74-feel-better-about-finances-post-divorce