Why Hire A Divorce Lawyer When Ending Your Marriage?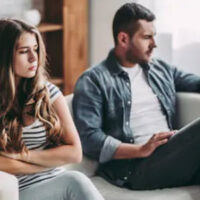 If you are considering ending your marriage, you may be thinking about going through the process alone, without the help of a Pennsylvania divorce lawyer. If you were not married for a long time, you do not have children with your spouse, and you agree to all terms of the divorce, this may be possible. However, if those factors do not apply to you, the divorce process is likely going to be one that is confusing and complex for you.
A divorce lawyer will help you through the process and help ensure you do not lose the things most important to you. When you are going through a divorce, below are the biggest reasons you should work with a divorce lawyer.
An Understanding of the Law and the Court
Many people do not fully understand all the laws that govern divorce cases, which can lead to costly mistakes being made during the process. The process of going to court is also a complex one and if you do not know the law, have all the documents you need, or even know what to do next, the family court judge will likely become impatient. That is not going to work in your favor.
A lawyer will ensure no mistakes are made, and that you are prepared for court. Both will help you obtain a more favorable outcome in court.
Objective Advice
Divorce is one of the most difficult things a person will ever go through. The process of dividing your possessions, the time spent with your children, and fighting over terms such as alimony is an extremely emotional one. Still, it is now more than ever that you must keep a cool and calm head so you can make important decisions. A lawyer will provide advice that will help you make informed decisions, and will even tell you when it is futile to demand certain things during the divorce.
An Explanation of Your Options
Just as you may not know all the laws that govern your divorce, you may also not know of all the options available. For example, you may be able to resolve your disputes with your spouse through mediation rather than going through trial. If you are unsure of your options, you might not be able to make the best choice possible, which could lead to you feeling the impact for years to come.
Call Our Divorce Lawyer in Philadelphia for the Legal Advice You Need
If you are going through a divorce, do not go it alone. The process is incredibly difficult and if you do not know the laws, you may end up forfeiting your rights. At the Law Offices of Lauren H. Kane, our Philadelphia divorce lawyer will inform you of those rights, the laws that will govern your case, and help you secure the fair settlement you deserve. Call us today at 215-918-9453 or fill out our online form to schedule a consultation with our knowledgeable attorney.