The Role of Experts in Child Custody Cases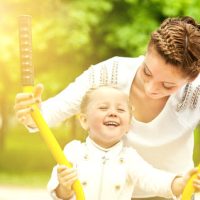 When the matter of custody is contested, the court will not automatically know what the right thing to do is. All the court knows is that the parents cannot agree to a custody arrangement. They know that the parents are accusing one another of being unfit on some level. Somewhere, there is a truth behind all of this, and it's the court's job to figure out what it is. To do this, the court assigns various expert witnesses to conduct psychological evaluations on both the children and the parents. Below are some of the types of psychological evaluation you might find in a contested custody case.
Custody evaluation
A custody evaluation involves the psychological testing of both parents to determine what their strengths and weaknesses are when it comes to child-rearing. This includes taking stock in each parent's personality, emotional, and cognitive development. The expert would also review the developmental needs of the child.
Once testing is complete, the psychologist would provide a written recommendation on the best interests of the child. This includes a determination as to which party would have physical custody and what party should be given legal custody. In some cases, they may decide that both parents should have legal custody, or the right to make decisions, over the child. However, that is rare in contested cases, especially very bitter ones.
Psychological evaluations 
In some cases, a parent may have untreated mental health problems. If so, a careful determination is made as to whether or not those problems are currently under control. While parents with mental health issues can and do parent effectively, those with untreated mental health issues generally cannot. So, the expert would make a determination on the parent's current suitability to parent.
Parental fitness evaluation
In extreme cases, the court may recommend a parental fitness evaluation on one or both parents to determine if the parent is appropriate to have a relationship with their children. The role of this evaluation is evaluate the role of substance abuse, domestic violence, and child abuse. The role of the expert witness is to determine whether or not it's in the child's best interests to have contact with the parent. In these cases, the psychologist can determine that the parents have supervised visitation or no visitation at all.
Expert witnesses 
In some cases, one or the other parent may not like what an expert said in mediation. In this case, they can hire their own expert witness to testify on their behalf and present a counter argument. Obviously, this is costly. But in litigated cases, it usually happens that each side presents their own evaluators.
Talk to a Philadelphia Divorce Lawyer Today 
Concerned about a custody matter? Call the Philadelphia divorce lawyers at The Law Office of Lauren H. Kane today to schedule an appointment and we can begin addressing your concerns immediately.