The Different Types Of Divorce In Pennsylvania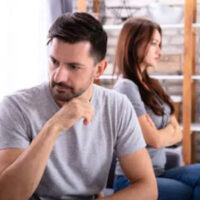 Not all divorces are the same in Pennsylvania. In fact, there are many different types of divorce a couple may get in the state, depending on the circumstances surrounding the case. The type of divorce a couple chooses to get will greatly affect how long the process takes to resolve. Other factors, such as the amount of assets and the complexity of the case, will also play a role in how long a divorce case takes. If you are getting a divorce, the four types of divorces in Pennsylvania are outlined below.
Mutual Consent Divorce
Known as an uncontested divorce in other states, a mutual consent divorce in Pennsylvania is one in which each party consents to a divorce.  This is strictly a ground for divorce. It is unrelated to the other issues that may be involved in a divorce which may include support, custody and property division. To secure a divorce under a mutual consent ground, each party must sign an Affidavit under oath stating that the marital relationship is irretrievably broken. After waiting 90 days, the Affidavits can be filed with the court and the divorce case can be finalized if other outstanding issues have been resolved either by agreement or court order.
Fault Divorce
When one party wants to file for divorce based on the fault of their spouse, they can file a divorce based upon a fault ground. However, these divorces are only granted in limited situations. In Pennsylvania, the grounds for fault are as follows:
Adultery
Bigamy
Cruelty
Desertion
Incarceration for a period of two years or more
Indignities
When a spouse files a fault divorce, a hearing will be scheduled in which he or she must present evidence at a hearing before the court outlining the facts supporting the grounds for fault.  If this ground is found to be valid, the divorce will proceed. If not, the spouse that initially filed for divorce can appeal the decision or file a no-fault divorce. Fault divorces are more expensive and usually take longer, but there is no waiting period.
No-Fault Divorce
Spouses that already reside in different residences may qualify for a no-fault divorce. To pursue a no-fault divorce, one spouse must only file for divorce while claiming there has been an irretrievable breakdown of the marital relationship and live apart for one year.
Divorce Due to Institutionalization
When one spouse is institutionalized for a mental disorder, the other spouse can file for divorce. To qualify, the spouse must have been in the institution for 18 months, with the expectation that they would remain there for another 18 months. After the 18-month waiting period is over, the non-institutionalized spouse can file for divorce without the need to appear in court.
Our Family Lawyer in Pennsylvania and New Jersey Can Advise on the Right Divorce for You
While there are many different types of divorce a couple can get in Pennsylvania, it is not always clear which one a person or couple should pursue. At the Law Offices of Lauren H. Kane, our Philadelphia family lawyer can help you determine which type is right for your situation and help you throughout the entire divorce process. Call us today at 215-918-9453 or fill out our online form to schedule a meeting with our experienced attorney.