Fight Over Winery May Have Led To Brangelina's Divorce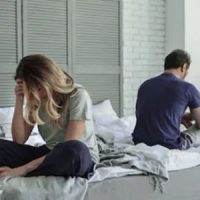 Brad Pitt and Angelina Jolie were married in 2014. By 2016, they had obtained a legal separation, and today, in 2022, they are filing for divorce. What caused this turn of events? Well, it may have come down to a winery that was purchased by the couple and owned together. Pitt sued Jolie after she sold her stake in the winery to a Russian oligarch. Pitt claimed that Jolie owed him the right of first refusal prior to the sale of the winery. The legality of the sale gave rise to several lawsuits.
The couple was married at the winery in 2014 and took over shortly afterward. Chances are good that the sale of the winery had a symbolic emotional context dripping all over it. A subsequent article written about the couple details accusations that Pitt flew off the handle and attacked Jolie and the couple's two children.
Now, Pitt is facing allegations of being an abusive father and spouse after a tirade aboard a personal jet became the subject of the latest news article written about Brangelina. If true, Pitt could be raked over the coals in his divorce and denied access to his children.
Do abuse allegations factor into divorce? 
Most states now use no-fault bases for the grounds of all divorces. However, some states still allow individuals to file divorce on the grounds of fault. Abuse is one of the grounds on which a fault-based divorce can be filed. However, even in states that do not permit fault-based divorces, allegations of abuse can make their way into the proceedings and determine the outcome of several key issues.
Another issue is whether the state operates on a rule of community property or equitable distribution. In a community property state, the assets are divided in half. In an equitable distribution state, the assets are divided in a way that is equitable to both spouses considering their financial contributions to the marriage.
In an equitable distribution state, a spouse can claim that abuse suffered at the hands of their spouse prevented them from earning money and thus be compensated on that basis. The judge will also consider allegations of abuse in terms of alimony. A judge may award an abused spouse alimony for financial losses such as when a husband prevents his wife from working or abuse within the home prevents her from continuing her education. Generally, alimony is only awarded for financial reasons. However, judges will consider the impact of abuse on the financial earning power of a spouse and compensate it accordingly.
It goes without saying that allegations of abuse will impact child custody issues. Those facing abuse allegations will need to prove to the court that they are fit to parent, especially in cases where the children corroborate the abuse within the home.
Talk to a Pennsylvania Divorce Attorney Today 
Seeking divorce in Pennsylvania? Call Philadelphia family lawyer Lauren H. Kane today to schedule an appointment and discuss your future goals in greater detail.
Source:
huffpost.com/entry/brad-pitt-angelina-jolie-chateau-miraval_n_62dc20f9e4b000da24008975