Need To Ask Your Spouse For A Divorce? Follow These Tips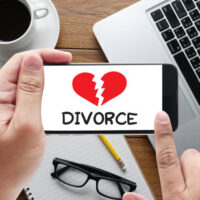 If you know that divorce is the right option for your marriage, the thought of approaching your spouse about the subject likely fills you with dread. While the thought of starting out in a new life may bring you some relief, the idea of talking to your spouse about it is always stressful. During this conversation, it is important to keep the needs and feelings of your spouse in mind, which can actually help keep the conversation on track. If you are thinking about divorce, below are some other tips that can help you broach the subject with your spouse.
Remain Empathetic
Whether or not your spouse agrees with your reasons for divorce, it is important to remain empathetic and to listen to what they have to say. It is important to explain that you still care for your partner, but that remaining married is no longer the right option for you. Once your spouse has expressed how they feel about divorce, you can then both start to work through the next steps together.
Choose the Right Place and Time
You will likely find that there is no perfect time or place to bring up the subject of divorce with your spouse. However, there are some times that are better than others and choosing the right time and place can help ensure the conversation is a peaceful and calm one. Do not bring up divorce when children are around, or when they could potentially overhear what was being said.
Also, if your spouse has just received bad news about another area of their life, it may be best to wait. If you and your spouse are in counseling together, that may be a good time to bring up the prospect of divorce.
Be Direct
You have to take your spouse's feelings into consideration when talking about divorce but if you are certain about your decision, it is also important to remain firm and direct. If you start to second guess yourself, it could cause confusion and prolong the process, and the unhappy marriage, longer than necessary.
Think About the Next Steps
While you should not second guess yourself when you are certain that you want a divorce, the initial conversation may have you reconsidering your decision. When this is the case, counseling can be a good option to work out your issues. However, if you are still certain divorce is the right option after speaking to your spouse, you should speak to a Delaware County family lawyer as soon as possible. An attorney can review your legal options with you, including mediation, collaborative law, or litigation.
Call Our Family Lawyer in Delaware County Today
Raising the issue of divorce is never easy, but working with a Philadelphia family lawyer throughout the process can make it easier. At the Law Offices of Lauren H. Kane, our skilled attorney can advise on every aspect of your divorce case, and help ensure you secure the fair settlement you deserve. Call us today at 215-918-9453 or contact us online to schedule a free consultation.
Resource:
legis.state.pa.us/cfdocs/legis/LI/consCheck.cfm?txtType=HTM&ttl=23&div=0&chpt=33&sctn=1&subsctn=0